Accredited Online Courses for Teachers & Educators
2 CEUs, 3 CEUs, 4 CEUs
Continue your education with our accredited online courses for teachers, educators, principals, consultants, educational counselors & psychologists.
Why an online course?
No need to leave home!
No need for a babysitter!
No need to worry about parking!
You can sit in your pajamas and slippers
with a cup of coffee anywhere, anytime,
and simply have fun learning!
Earn 2 - 4 CEUs and a certificate:
Earn the number of CUEs that match your needs!
Earn a certificate that records your CEUs, contact hours, and course completion!
Start now and study at your own pace:
All courses are self-paced so you can learn at your convenience –
morning, afternoon, evening, night.
No need to be online at a specific time!
A great tool box of educational materials:
Games
Stories
Questionnaires
Studies
Exercises
Innovative theory, and more…
Innovative and original theory presented through:
Video clips
Lectures
Presentations
Resources & reading materials
Interactive questionnaires
Simply Me Bonuses, as part of the courses
Evaluate your progress:
Assess your learning progress with the following:
Course Discussion Forum
Multiple-Choice Questionnaire
Final Paper
Receive grades and feedback on your performance.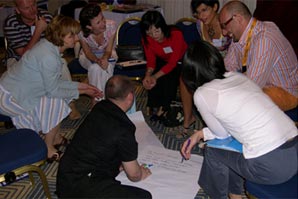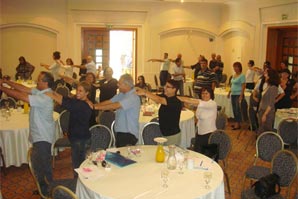 Featured Courses:
For further details (registration / syllabus) click the links below:
Testimonials
"Dear Orly,
In every lesson you empower us with tools that help us and our children to learn about ourselves. It's amazing! I am implementing the material and loving it!
Thanks".
Liat Menashe
"Every session empowered me with so much insight all over again"!
Esther Rokach-Hadassah
"I have worked in the field of education for 4 years, and wow, this program provides me with so many tools. I must say that I was surprised at how many mistakes I have made as a teacher and as a father even though I had good intentions."
Nigel Bowden
"Wow!!!! There are no words to thank you enough for such an enriching and empowering course filled with the tools we have gained. All the activities are great and generate respectful and empowering dialogue between parents and children, teachers and students. The courses are a must for all schools everywhere! One little big word - thanks!"
Mizel Ben Shabbat-Moran
"You're amazing. Your course is one of the best I have taken (and as a veteran teacher, I have participated in many courses and seminars). I think this should be every teacher's Bible, in fact everyone's Bible: parents, counselors, teachers, coaches, professors. I listen to your courses over and over again, and I find myself talking about you to many of my colleagues and acquaintances and I recommend they take your course."
Avital Yaffa
"Both I and my students enjoyed personal and empowering experiences during our work on the Simply Me Model. The activities gave the students the opportunity to listen to their peers and understand that they are not alone. In one of the activities we did, one of the students shared her strengths and the other children applauded her. Her response was: 'It makes me feel good to be applauded, I didn't know how good it could feel ...' I would like to thank you Orly for the many and varied activities, games, stories, questionnaires and exercises that improved the students' self-image, created a positive classroom climate and strengthened personal empowerment. Well done!"
Zehava Horowitz
"I'm just stunned by the number of tools the Simply Me Model has given me, both personally and professionally. I feel that every word is true, both as a school teacher and as a mother. I have gained so much confidence from it."
Thelma Norman
Featured Courses:
For further details (registration / syllabus) click the links below:
F.A.Q.s about the courses:
Click Here
100% Satisfaction Guarantee:
We invite you to sign up to our online courses and try out our first session.
If for any reason during the first session you are not 100% satisfied,
notify us by email before you receive the second session,
and we will refund you the full amount you paid.
Join the Simply Me family and together we will make a difference!